IoT devices are pieces of hardware, such as sensors, actuators, gadgets, appliances, or machines, that are programmed for certain applications and can transmit data over the internet or other networks. They can be embedded into other mobile devices, industrial equipment, environmental sensors, medical devices, and more. We here at SBI can custom develop sensors and the technology for the communication to bridge legacy devices to measure them on a network.
IoT may sound like a futuristic and unclear term for most people, but the benefits are becoming more apparent to everyone moving to make their building smarter. You will see that this will become standard in the building engineering processes. The ability to connect all devices and harvest data information in a cloud-based system is attractive to most owners that want to control building costs and conserve energy.
SBI can provide software, hardware, design and installation while managing physical spaces, enabling facilities managers to deploy a number of exciting end-to-end IoT solutions for interconnected applications for buildings and people. Meanwhile, the SBI team can help you find solutions for existing issues within the marketplace. Otherwise, we can develop new ones to provide customizable solutions from hardware to software. If you can imagine it, we can create it!
Making Your Properties
More Valuable and
in Demand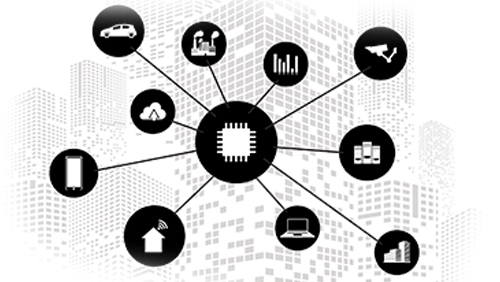 Case Study: How We Make Things Smarter!
At SBI we wanted to showcase multiple skill sets to potential investors, banks and the market. We exercise this by utilizing our unique talents that fall in line with our mission of making things smarter & safer. The other item of importance is that we wanted to build this quickly and have a pilot program launched into the marketplace within 30 days of conception for continued testing. We hit this target and have produced 5 working units to test in the marketplace.
Now our team had to decide what to build, so we brainstormed to create a smart device that met this challenge. As a result, we launched a pilot program for a product that met all these requirements. As we all know the world has changed around us and that SBI recognizes that there is a new normal as have seen a virus that continues to threaten the entire planet with so many lives lost already. There is a current need to be vigilant and make sure that we stay smart safe & clean. We all have experienced & encountered many spaces that are currently trying to do their best to have safe practices exist in this new world by taking temperatures and providing sanitizer solution to kill germs. However, to often that sanitizer solution runs out and remains empty, battery dies, or you have to have someone physically check the temperature of patrons or employees that puts others at risk. SBI decided to take a smarter approach and add smart functionality that communicates over a network that measures, records and sends information inside our product that is a smart, safe & clean. This product is a contactless thermometer and sanitizer solution. It only notifies you when it needs assistance to be refilled or charged. Our device can send you or your team customizable alerts & parameter triggers. 
So, for example let's say that you want to know of a temperature of an employee that walks in that is over 99 degrees Fahrenheit. With our device that we designed an employee walks in, scans his badge that clocks them in, records their temperature and sanitize. If temp is over this customizable parameter fails by being over 99 degrees, then we could alert you via email, text to your mobile device. In addition, each client has direct access to our web portal that has end to end encryption over a secure network. The data we harness can be sent to one person or multiple contacts. It could even send this alert to the employee to indicate that they need to verify temperature again and if it fails twice then they would need to leave the building & contact their supervisor who was notified already. As you can see this has real world benefits that is a smarter approach through a product we designed. We have the ability to utilize and report this data in every way possible and when you want daily weekly or monthly. We can even provide data on how many people have used each device daily. Below we have listed just a few of many items that this device is capable of. These do not require any contact with this self-contained unit.
End to End encryption
All data transferred over secure network
Measure's body temperature
Dispenses sanitizer solution
Reports sanitizer usage
Reports sanitizer empty
Reports temperature pass or fail
Reports low battery
Customizable alerts based on any functionality
Records room temperature wherever device is located
Customizable alerts & triggers
Fully automated reporting